Fully Beaded Sioux Horse Quirt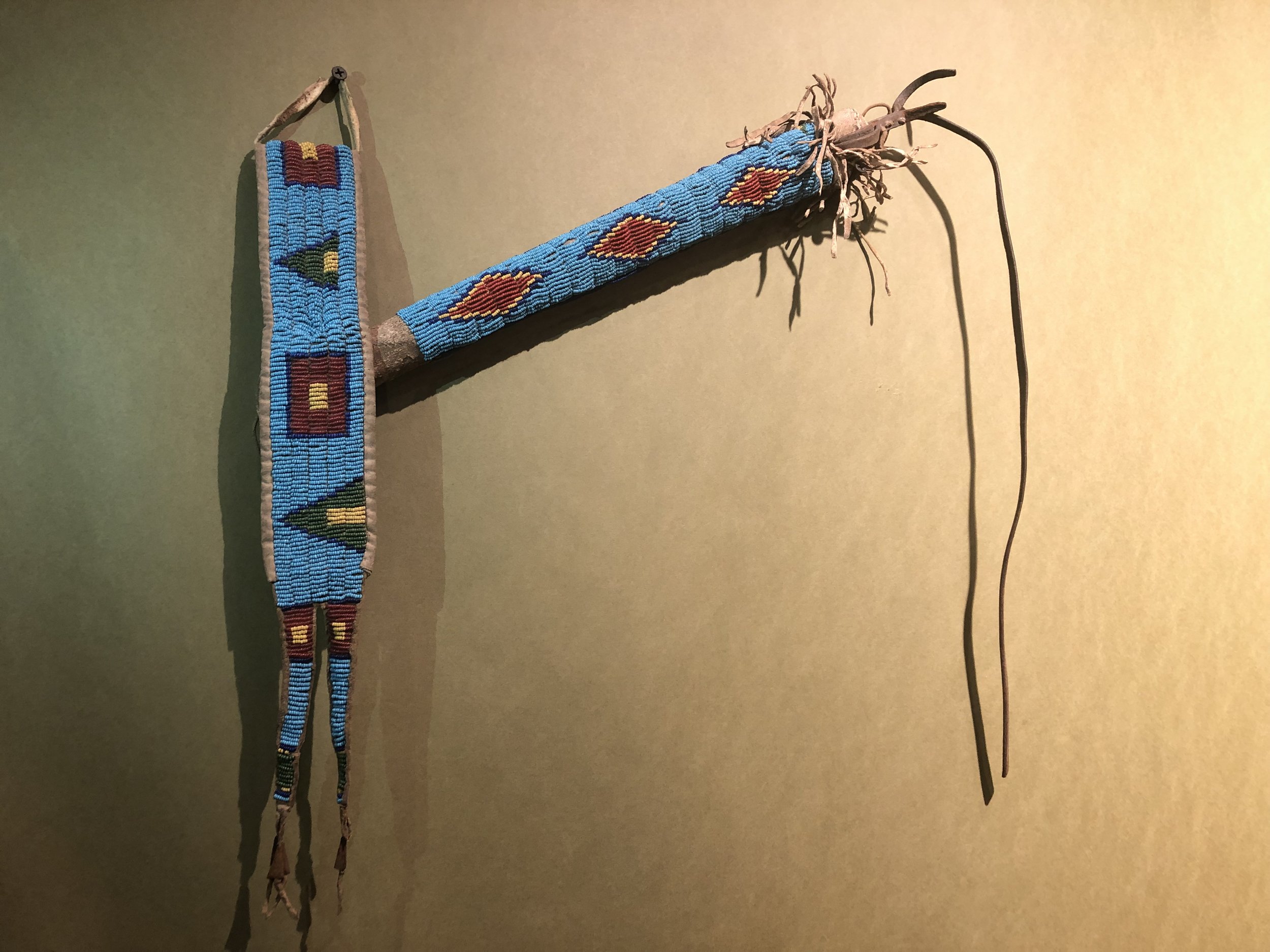 Fully Beaded Sioux Horse Quirt
Fully Beaded Sioux Horse Quirt
Sioux
Circa 1880
Wood, Native tanned buffalo and deer hide, cotton cloth, glass trade beads, saddle leather whip
Excellent condition, no restoration
Quirt length 16 inches, wrist strap length 14 inches, leather whip length 17 inches
Sotheby's NY, May, 2013.
Trotta-Bono, NY
E. Helene Sage Collection, Bedford, Virginia.
Reference: For an excellent discussion of Plains horse quirts see:
"Plains Indian Horse Gear," Schiffer Publishing LTD, Atglen, PA, 2012. Pages 88-120
Comments: An exceptional example of a rare form with highly prized blue background beads with alternating diamond designs.