Rain Sash – Bride's Belt - SOLD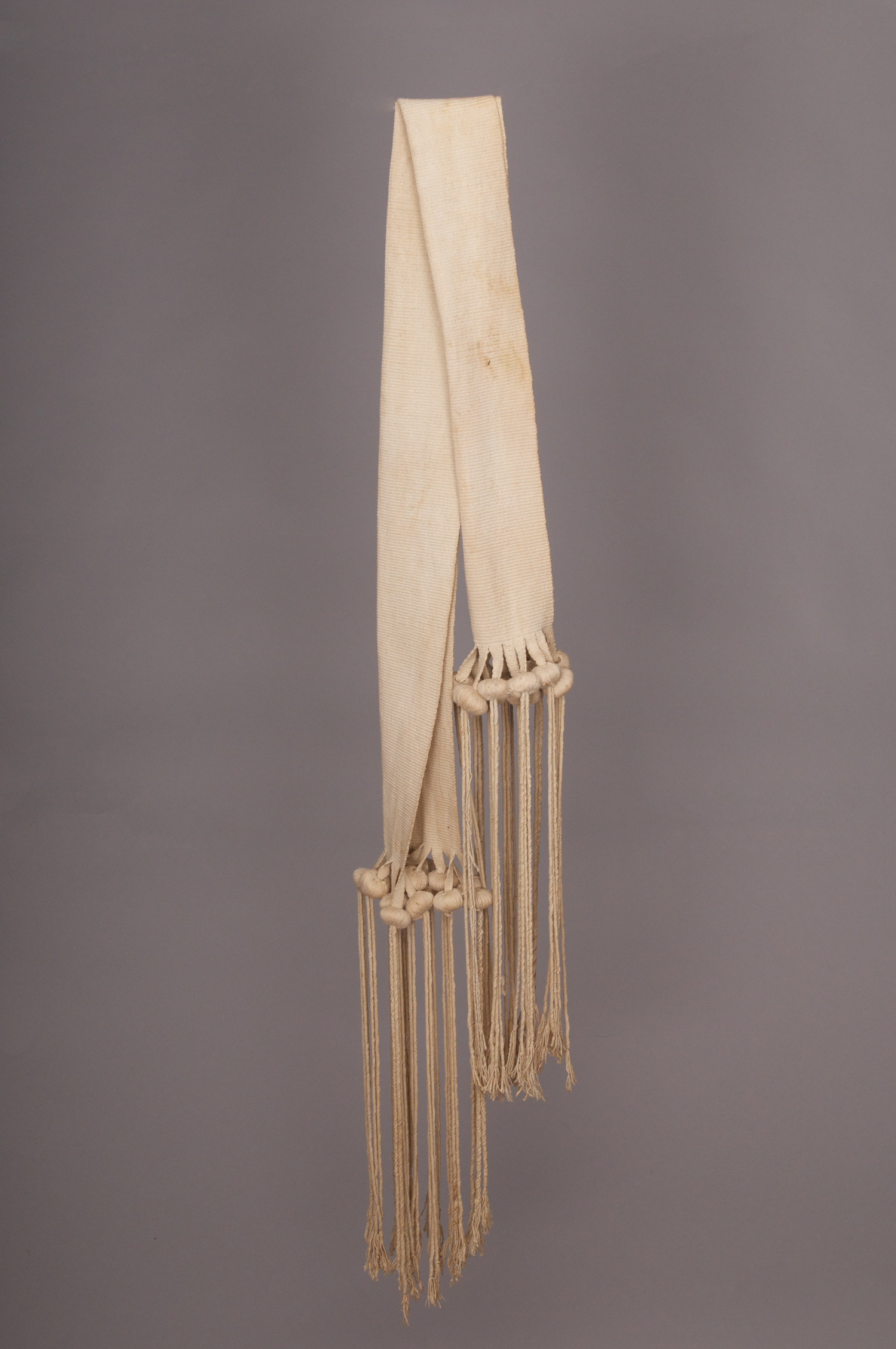 Rain Sash – Bride's Belt - SOLD
Region / Tribe: Arizona / Hopi
Circa: Late 19th – early 20th Century
Material: Commercial white cotton, corn husk balls
Dimension: L. 90″
Condition: Overall excellent, some light soiling, no restoration
Reference:
–Fox, Nancy. Pueblo Weaving and Textile Arts. Museum of New Mexico Press, 1978. p. 57.
-Bolz, Peter. Native American Art Collection of the Ethnological Museum of Berlin. Reiter-Druck, 1999. (p. 122-123)
Comments:
This is a very tightly woven example. Cotton balls with corn husk interiors symbolize rain clouds, rain fall and the expectation of vegetal fertility. "The wide belt is part of the bridal robe woven by the male relatives of the bride-groom in the preparation phase before the wedding. As in all Hopi textiles, it is full of symbolic references. The cords, tied with thick knots, represent falling rain. The brides belt also belongs to the ceremonial clothing of different kachinas." *
The thick knots, which represent clouds are filled with a ball of corn husk and the fringe represents falling rain. Corn is the ultimate objective of planting and irrigation.